Behavioral Presentation Coaching
Conducted face-to-face and virtually
for groups, dedicated teams & individuals
*
"Concrete tips / takeaways"
"Immediately applicable in my job!"
"Effective and memorable"
*
*
Multi-dimensional interactive workshops – for groups & teams –
designed to improve presentation and communication skills
for those who participate in meetings with and/or present to:
…institutional investors
…investment committees
…quarterly investor calls
…due diligence meetings
…executive committees
…internal meetings
…business development pitches
…annual investor conferences
…industry / networking events
…zoning boards / municipalities
…capital raising roadshows
…virtual meetings
…consultants
…company off-sites
…client updates 
…team meetings
…conference calls
Participants receive on-site training and tools for continual self-development
*
Value-Add Coaching for Investment Managers
Highly interactive Behavioral Presentation Coaching workshops 

Customized programs focused on both individual and team presentation dynamics

Powerful team-building experience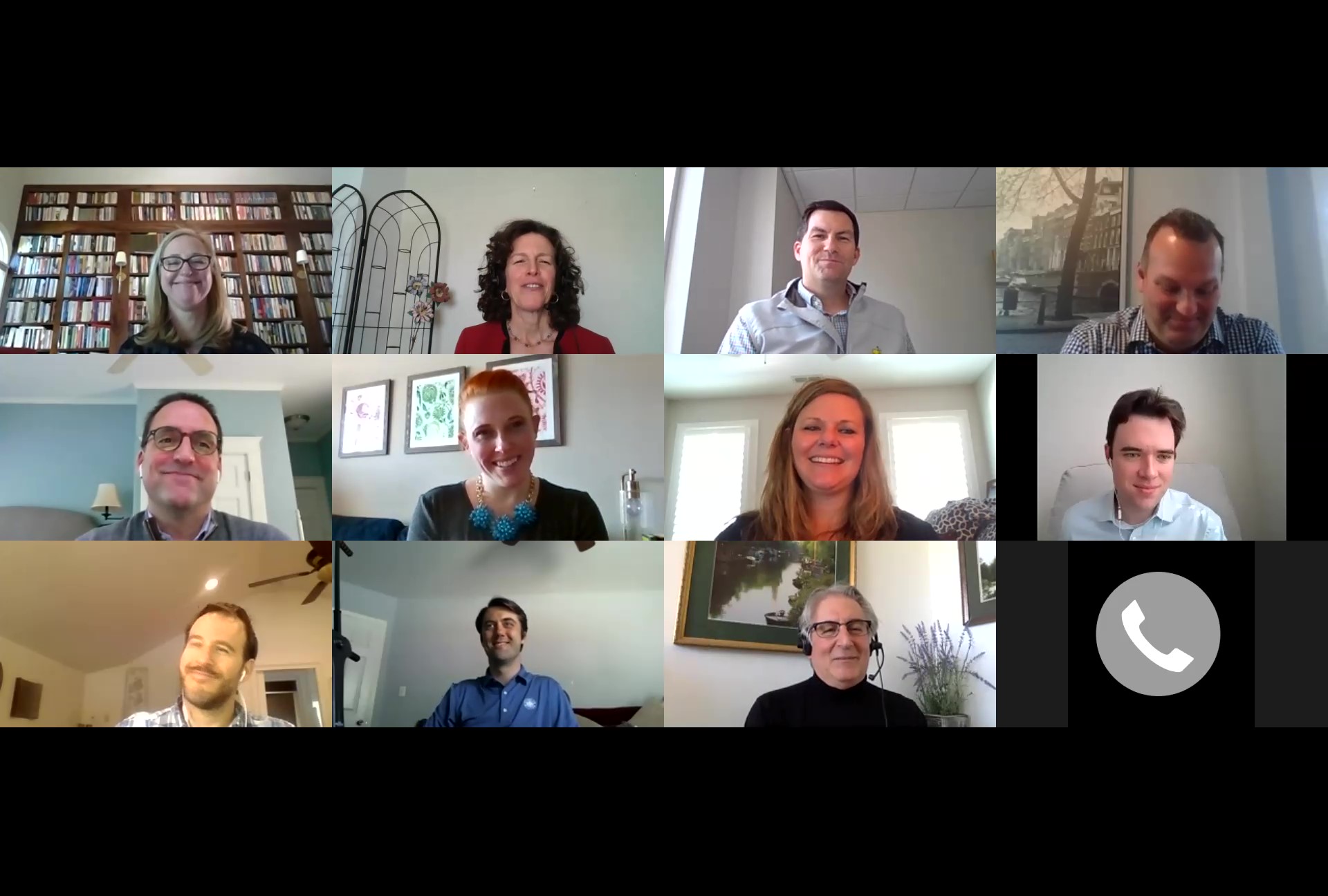 Capital Raising Roadshow Prep
Meeting with and presenting to your existing and potential investors (and their consultants) requires more preparation, practice and sensitivity than ever before. 
Our unique, engaging & interactive coaching workshop – founded on more than three decades of experience in the investment world – raises the level of presentation / communication skills for both well-established and emerging managers.
Be more impactful and effective when pitching to current and potential institutional investors

Present your firm's story, track record and investment opportunity with confidence in a compelling manner

Know your audience and tailor content when meeting with pension funds, endowments, foundations, Sovereign Wealth Funds, Fund of Funds, Family Offices and consultants

Participate in role-play meetings with 'The Liz & Steve Foundation' 

Receive strategic recommendations & coaching throughout workshop

Take away tips and tools for conducting successful in-person, phone and virtual meetings via multiple simulations and role-plays  
Supplemental services offered:
Individual coaching alongside group workshop

Pitchbook and marketing material advisory services
Your investors want to hear what's going on with their investments and your firm. They want t

o be assured about

your c

ontinued fiduciary alignment of interest.

And they would also like to enjoy your event!
Your team will focus on presenting powerful takeaways with confidence, transparency and engagement.  
Improve stage presence of presenters, moderators & panelists

Receive strategic coaching on both verbal and non-verbal presentation traits

Identify & avoid distractions – for yourself as well as the audience 

Incorporate smooth flow, speaker transitions & "passing the baton" 

Showcase depth & diversity of your team

Anticipate investor questions and prepare team with answers 

Manage agenda and presenters – assuring event runs on time 
Supplemental services offered:
Review of prior year's event recordings – with our written recommendations 

On-site 'dry run' before the event – content, flow, logistics & timing

Individual presentation coaching
Capital Raising Roadshow Prep
"We will not launch a new fund without first bringing Liz and Steve in to work with the team"

"Great training for anyone who is client-facing"

"We engaged Steve Felix and Elizabeth Weiner to help us prepare for our upcoming business development roadshow. They worked us hard, and we got results. Liz and Steve have a unique style and incorporate an effective combination of formal coaching and creative (and actually enjoyable) exercises"

"Improves self-awareness, opens communication between team members, improves material"

"Valuable on multiple levels.  We learned individually and as a group. We are now better prepared to go live with our pitch"

"Great opportunity to be coached by outside experts."

"Good session, right amount of time and format, valuable for entire group"

"You can add a tremendous amount of value for any organization looking to improve their client facing activities"

"…Direct feedback in a safe setting"
"We have certainly been able to take a good deal away – and I say improved overall quite a bit!"

"Your work is evident" 

"Improvement was visible"

"More conversational"

 "…there was clear improvement over years past"

"Practice and feedback are great ways to improve your ability as a presenter and this seminar focuses it into a concise package, yet leaves you with tools and tips to take into your own practice"

"Our presentations were crisp and on time"

"…the training was useful, improvements come with practice. I would be ready to do it again and would start the process earlier"

"People were well-prepared and presentations were shorter and to the point"

"It came across as more cohesive"

"We are getting better and better"
Professionals at all levels from the following firms have already attended our workshops across the United States, Canada and Europe
| | | |
| --- | --- | --- |
| Abacus Capital Group | Global CRES | NCREIF |
| Accelerate Network – Barcelona | GreenPearl | nuveen |
| Ackman-Ziff Real Estate Group | Grubb Properties | Pearlmark Real Estate Partners |
| AEW | Guggenheim Real Estate | PGIM |
| American Realty Advisors | Hanover Financial | PM Realty Group |
| Benson Elliot | Harrison Street Capital | Prologis |
| Bentall Kennedy | Heitman | Real Capital Analytics (RCA) |
| BentallGreenOak | Hines | RealFoundations |
| Berkshire Realty Ventures | Hunt Realty Investments | Realty Club of Chicago |
| Bluegate Partners | Jones Day | Square Mile Capital Partners |
| CenterSquare | JP Morgan | StepStone Group Real Estate |
| Century Bridge Capital | L&B Realty Advisors | TGM Associates |
| Clarion Partners | Levin Management Corp. | TH Real Estate |
| CoreNet Global | Los Angeles Fire & Police Pensions | The Davis Companies |
| DataPoint Intl. | Mesa West Capital | Tricon Capital |
| DivcoWest | Mosser Capital | USAA Real Estate Company |
| Forum Partners | | Waterton |
Liz and Steve are considered
"The Presentation Coaches of Choice"